Client booking and auto emails
By Josh Pierce
Published: Apr 27, 2021
Outline
Now that the live stream is set up, let's see how to book clients and send auto emails.
---
Setting up the live stream auto email
Within 30 minutes of the class's start time, links to the live stream class will be sent to all clients that have signed up at that point. The live stream link emails are operational emails, so they'll override any opt-in settings the clients have. However, they are not currently customizable.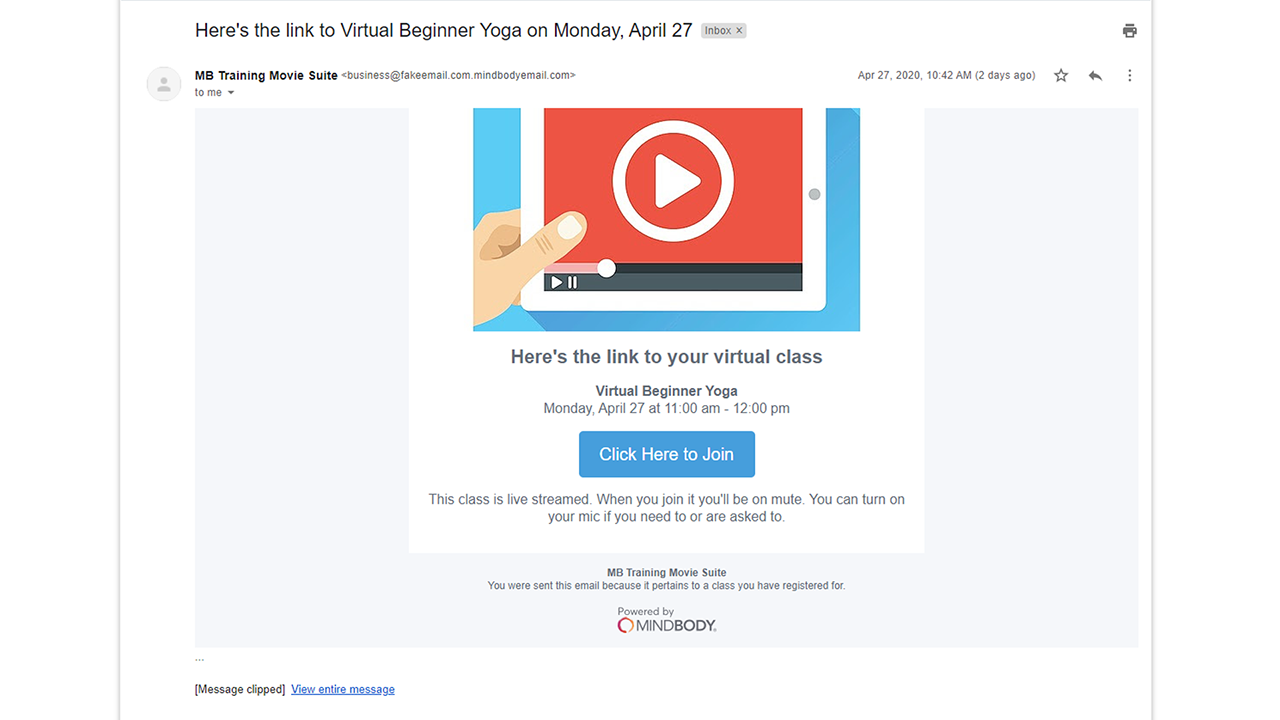 A contact log can be created for any email sent through the virtual wellness platform, to provide a history of communications and help with any troubleshooting needs your clients may have.

1. Click on Home and go to Manager Tools.
2. Click the Settings button at the top.
3. Choose General Setup & Options.
4. Expand the System Settings tab and uncheck Require Contact Log Type.



---
Booking clients
Your clients will be able to book your virtual classes the exact same way they book any other class, so we won't be covering that in-depth here. Check out all of the different options for booking in this Support Center article.
---