Live Stream Class report
By Josh Pierce
Published: Mar 23, 2021
Outline
The Live Stream Class report shows you the health and popularity of each virtual class. Find your class attendance details, key pricing option and membership information, watch time of each class, and comparative performance of all virtual classes in this report.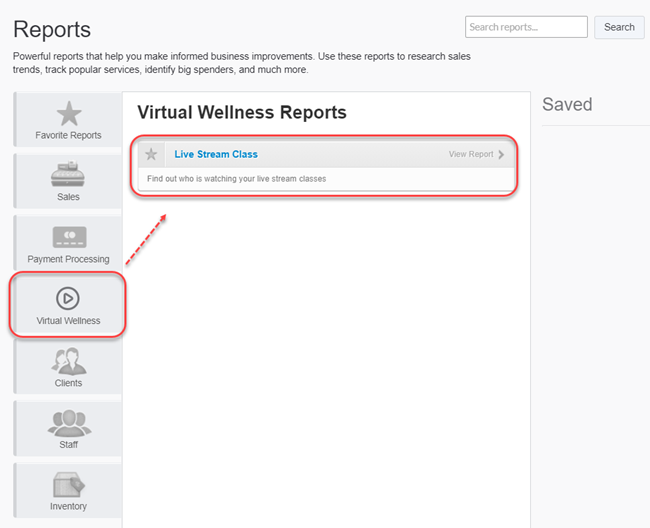 With this report you can:
Find out how many, and which, clients booked and attended each virtual class
Track the intro offers or other special pricing options you're selling to boost virtual class attendance, and check on how often those offers are used
Take a look at how your clients booked the virtual class (e.g., through the MINDBODY app, online through your website, or directly through the business, etc.).
See how long each client watched the live stream class
Compare virtual classes to see which are performing best
Reconcile the Live-Stream usage fees on your monthly Mindbody invoice
Check out our Live Stream Class report article in our Support Center to learn how to use this report.