What is Mindbody Flex?
By Josh Pierce
Published: Mar 26, 2021
Outline
The fitness world is constantly changing, but Mindbody's mission remains the same: to connect the world to wellness. That's why we've created Mindbody Flex—a multiple class pass that draws home workout enthusiasts from all over the country to businesses like yours.
---
Introducing the Flex Membership
Mindbody Flex is a recurring monthly membership sold by Mindbody directly to clients in the U.S. The pricing options included in the pass can be used to attend a live-streamed class at any business that has opted in to the program.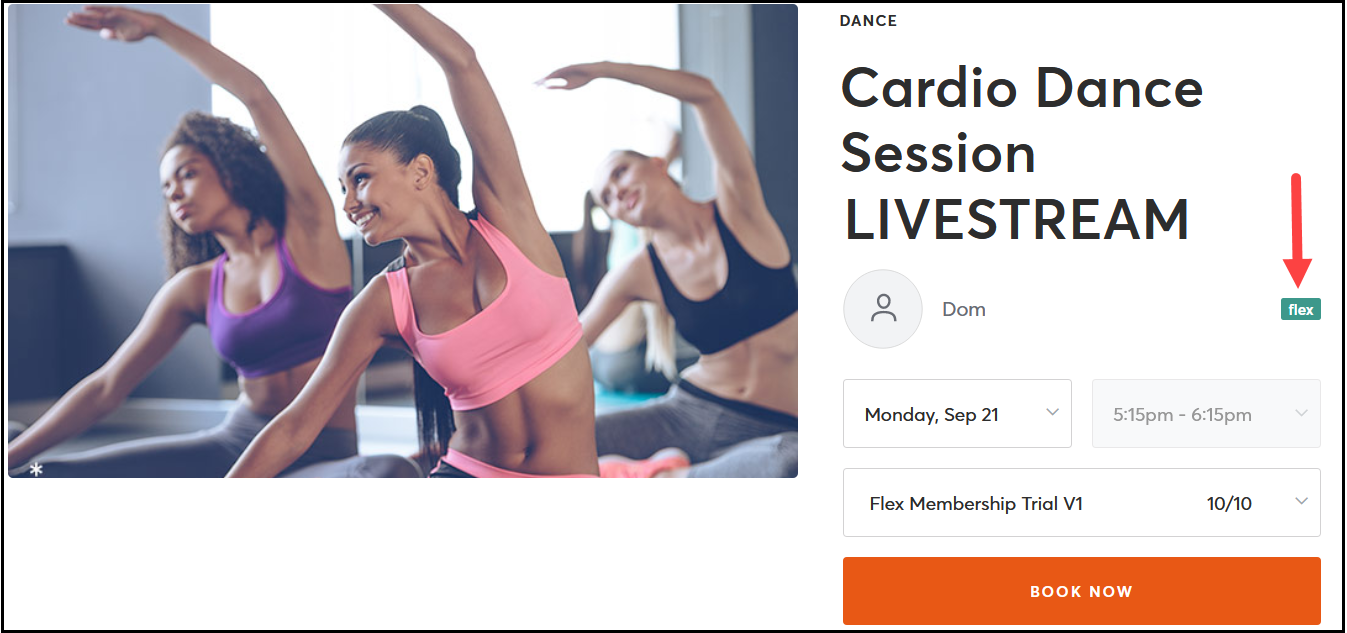 Flex members can use the pass up to three times at a single business per billing cycle. You'll be paid for every attendee who joins your live stream class, and we'll promote your virtual services everywhere in the U.S.
---
What is the value of Flex?
Mindbody became the hub for virtual wellness overnight due to COVID. This momentum will continue as businesses offer high quality classes to consumers, who have made virtual wellness a part of their regular routine. The goal of the Mindbody app is to attract new clients for our customers. Flex enhances the effectiveness of the Mindbody app by giving you more opportunity to capture new customers, do what you do best, and turn them into regular members.
1. Access to a world-wide network of prospective clients
Live stream is not confined to a local radius. Mindbody's goal is to leverage our global brand to bring new consumers to your business. Over 40% of Mindbody app users are using it to find classes from businesses they've never visited before and 21% have said they've explored virtual classes outside their local area. Flex is another way for consumers to find you – not just in your neighborhood but anywhere in the country.
2. Additional revenue
Virtual is here to stay – opting into Flex helps to support you in this new hybrid world, in a way that is sustainable for you and your clients. Nearly half of Mindbody app users who consume virtual content intend to stick with it as part of their regular routine. Opting in is an easy way to get more revenue for the live stream classes you're already offering. Flex is designed to bring NEW customers to your business that wouldn't have been able to attend your classes otherwise.
3. Easy to setup and use
We do the leg work and increase the value of our marketplace for you with this feature. It's easy to opt in to Flex in the software you're already using. Easily list your live stream offerings in the Mindbody Flex membership and have full visibility into the activity happening.
4. Live stream access only
Mindbody app users spend more on fitness and wellness than the average US consumer, and are looking to supplement their existing fitness memberships at their favorite business with some variety. Flex is for live stream only – there's nothing that can replace the in-person experience you provide. Because live stream has unlimited capacity, our goals is help drive discovery of your business for the classes you're already offering (with no extra work for you).
5. Free marketing
With Flex, Mindbody does the marketing for you. When clients take one of your live stream classes, a client record is created, giving you the opportunity to reach out for a follow-up and convert those clients into long-term members. We want Flex to work more like an intro offer. There's a limit to the number of sessions each consumer can use and they can't use it forever. Take a look at what a consumer Flex Membership looks like and how we're marketing it for a better idea of the value it can generate.
---
Resources
Learn more about Flex here: