Mindbody Certification FAQs
By Amanda Stefani
Published: Jun 11, 2019

Duration

3m
Is there a cost associated with this program?
The staff and operations levels are free. The software consultant level will have a cost associated with it, which will be determined at a future date.
When will the Consultant Certification become available?
The Consultant Certification does not yet have a confirmed release date.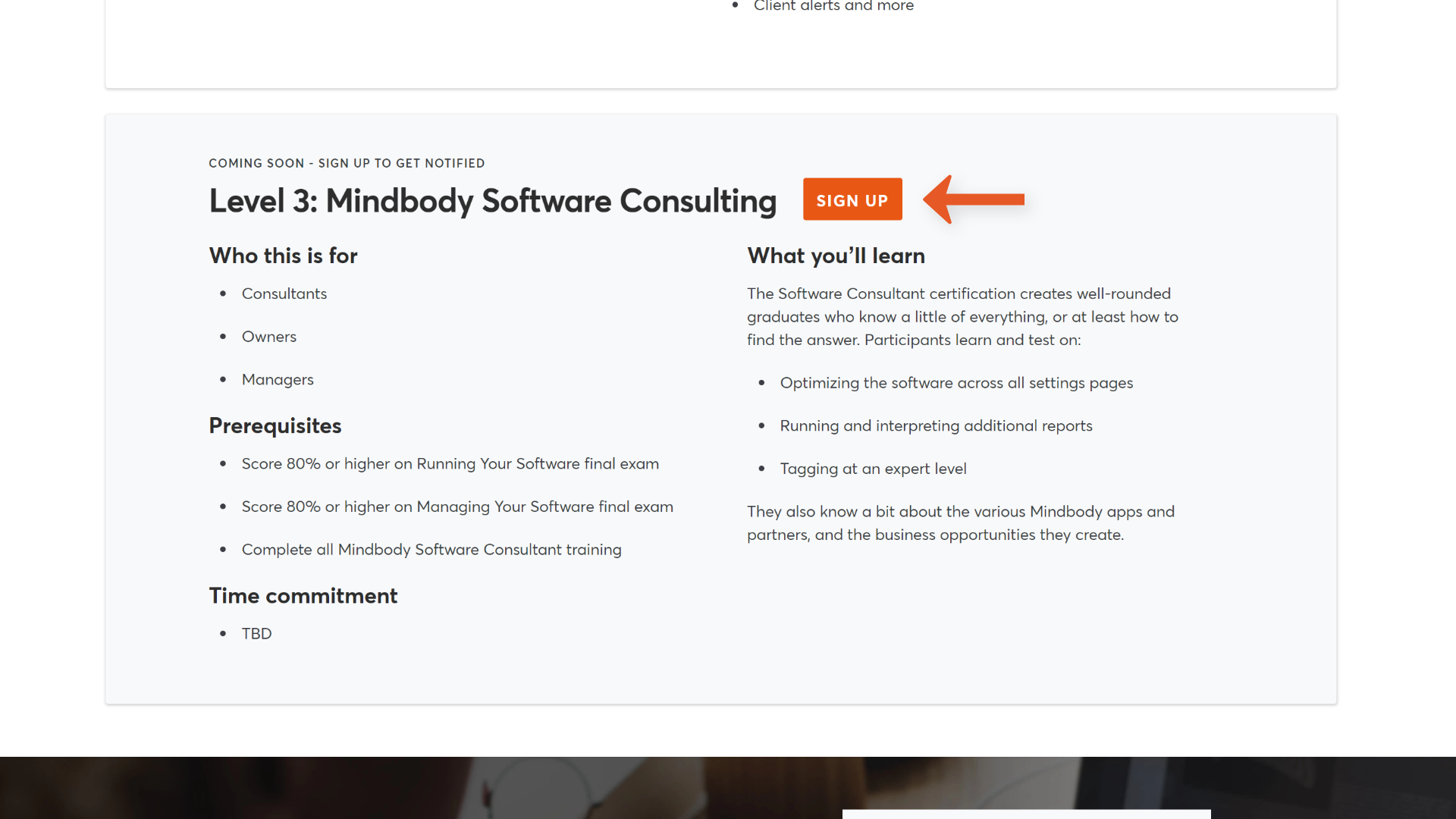 You can sign up to be notified when the Mindbody Software Consulting certification launches by going to mindbodyonline.com, scrolling down to the Level 3 Certification summary, and click Sign up.
Do I have to complete all of the content in order to certify?
Yes. Once you complete all content for a particular level, the exam will unlock.
Do I have to complete a previous level to move on to the next?
Each level builds on the previous one, so we do recommend you proceed in order. With that said, you don't have to complete the level 1 exam to watch the level 2 content. However, you'll need to pass the level 1 exam in order to unlock the level 2 exam. Accessing the software consultant level will require you pass all previous levels.
Does getting certified list me on the Mindbody Partner Store as a consultant?
The Mindbody Partner Store consultant listings are for Mindbody-Certified Consultants. For more information on becoming a Mindbody-Certified Consultant, click here.
What's the exam format?
All exams are multiple-choice questions and require a passing score of 80%. The exams are open book, to simulate the resources you'd have available at work. You can review all your answers before submitting them. Upon completion, the screen will display your results and you'll receive an email receipt of your status. When you pass the exam, you can access your certificate of completion on your profile. If you don't pass the exam, you can retake it in 24 hours. If you start the exam and need to exit before completing it, you'll need to wait 24 hours to access it again.
How long is my certificate good for?
Each certificate expires in one year from the completion date, at which time you'll need to retake the exam to maintain certification. The exam will change throughout the year with new releases to the platform.
I've passed the exam. How do I print my certificate of completion?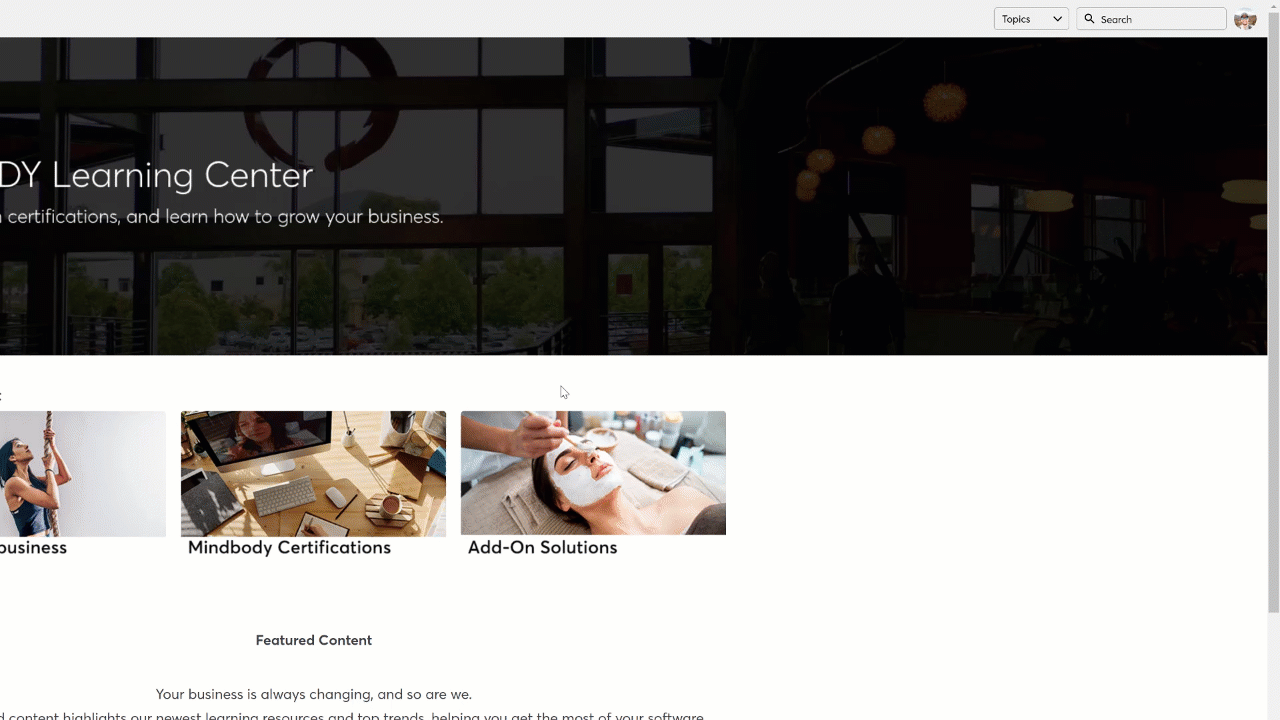 While logged in:
Click on your profile image in the upper right
Select My Profile
Click on the award you wish to print or save
Click the printer icon in the upper right
In the Destination menu, select the printer you wish to print to OR select Save as PDF
Click Print or Save accordingly
---
Still have questions? Email certifications@mindbodyonline.com