Mindbody software certification FAQs
By Amanda Stefani
Published: Jun 11, 2019

Duration

3m
Is there a cost associated with this program?
No. Our software certifications were built with education in mind. Our goal is to see you succeed. We've taken a holistic educational approach to walk through the ins and outs of the core Mindbody software so that you can master the areas you may be interested in.
Do I have to complete all of the content in order to certify?
Yes. Once you complete all content for a particular level, the exam will unlock.
Do I have to complete a previous level to move on to the next?
Each level builds on the previous one, so we do recommend you proceed in order. With that said, you don't have to complete the level 1 exam to watch the level 2 content. However, you'll need to pass the level 1 exam in order to unlock the level 2 exam.
What's the exam format?
Each exam has additional information listed, such as number of questions and time limit. In general, the exams are online and require a passing score of 80%. The exams are open book, to simulate the resources you'd have available at work. You can review all your answers before submitting. Upon completion, you'll be able to see your results, and you'll receive an email receipt of your status.
I've passed the exam. How do I print my certificate of completion?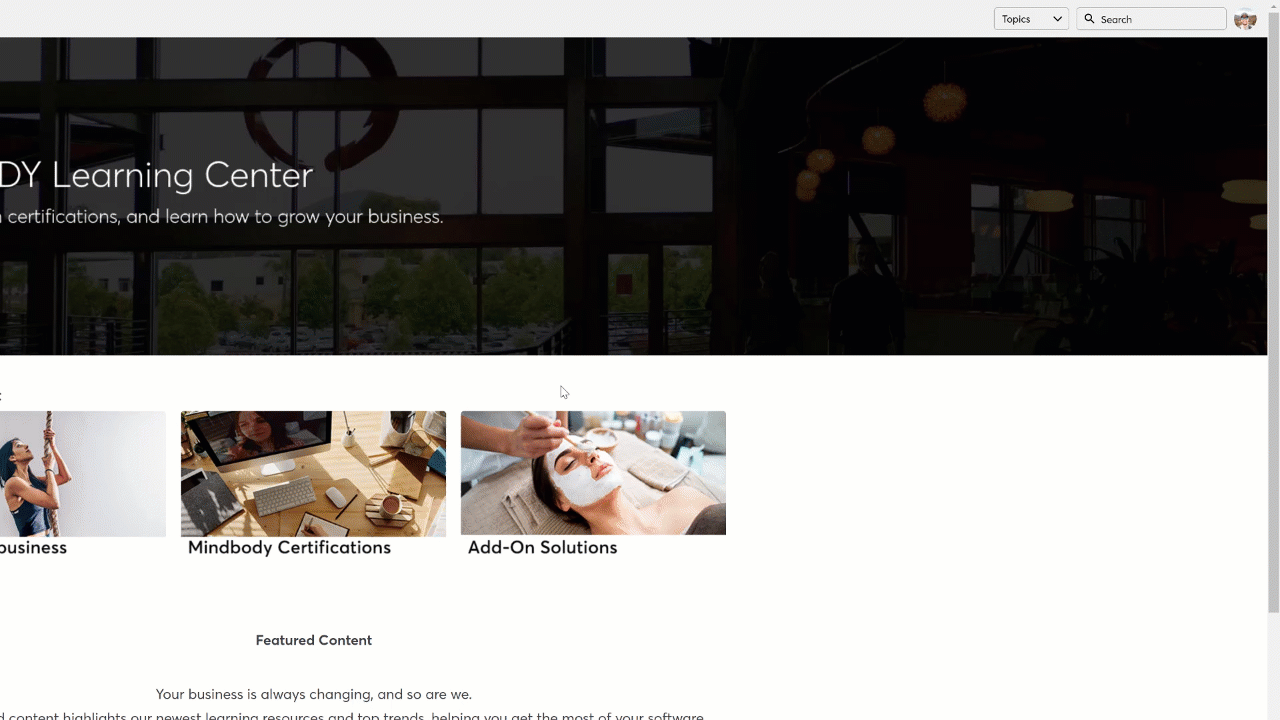 While logged in:
Click on your profile image in the upper right
Select My Profile
Click on the award you wish to print or save
Click the printer icon in the upper right
In the Destination menu, select the printer you wish to print to OR select Save as PDF
Click Print or Save accordingly
---
Still have questions? Email certifications@mindbodyonline.com